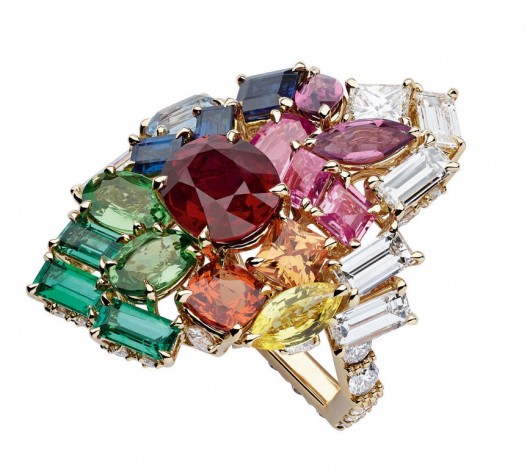 Dior Joaillerie releases a collection of 99 high jewellery pieces named 'Gem Dior' to mark its 20th anniversary. 38 jewellery sets were shown at Venice's Palazzo Labia on 11 June, alongside nineteen exclusive dress designs by Maria Grazia Chiuri (photo 1).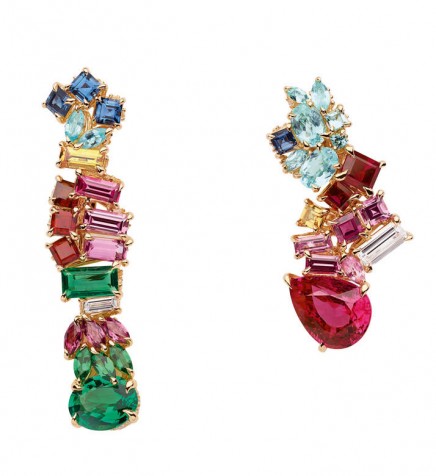 The pieces were designed by Victoire de Castellane who has been Dior High Jewellery's creative director since day one. For the collection's name, 'Gem Dior' intended as a play on words with "J'aime"(the French for I love) which sounds phonetically similar to "Gem."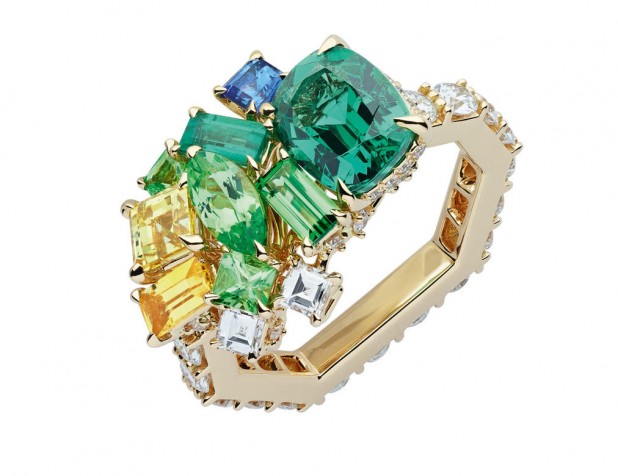 A board range of gemstones from classics such as diamonds, rubies, sapphires and emeralds mingled with semi-precious stones like spinels, tanzanites, garnet and Paraiba tourmalines, which the French fashion house describes as "entwined sugar crystals" are embedded on polychromic plays of necklaces, pendant earrings, rings and bracelets.